Our Company's History
In June of 1996, Lynne Drakos opened the doors of A Balanced Crane Acupuncture Clinic on Main Street in Breckenridge.  Since opening her doors to our community, Lynne has upheld a deep commitment to treating patients and educating our community about natural health care.   As a health care provider, Lynne follows a holistic (seeing the whole person rather than only a symptom) approach in her practice.  She incorporates the physical, emotional, and spiritual realms of health and well-being in her treatments. Lynne strives to truly hear what her patients are saying, and to understand and meet each individual who visits her office where they are when they walk in the door.   We are here to join you on your journey to better health!  There are occasions where patients, in acquiring new health and well-being through their treatments, will discover themselves dealing with stressful situations more calmly,  making better decisions, and even taking a completely new direction in life!
Our Health Care Team
Senior Acupuncturist/Owner:  Lynne M. Drakos (Dipl. Ac., L.Ac. (CO), MS)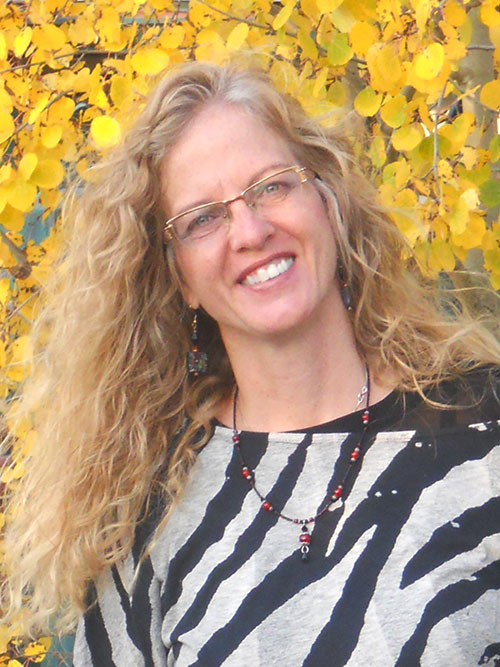 Lynne graduated from Southwest Acupuncture College in Santa Fe, NM in 1995.   Her work there included intensive studies of Traditional Chinese Medicine, focusing on acupuncture, herbology and nutrition.  She also simultaneously undertook additional programs in homeopathy and massage therapy.  Prior to her medical studies, from 1983 to 1989, she attended the University of New Mexico in Albuquerque where she earned a Bachelor and Master of Science in Anthropology/Archaeology with a minor in Geology.  She spent her initial career studying the activities and livelihood of prehistoric cultures, primarily in the southwest United States.  After working for the Museum of New Mexico for several years, Lynne decided that she wished to work with people struggling with health and life issues today.   In 1996, she moved to Summit County and opened A Balanced Crane Acupuncture Clinic where she has worked full-time ever since.   Over the years, Lynne has specialized in pediatric medicine, women's health care, altitude illness and sport's medicine.  Currently her main areas of treatment include fertility issues, pregnancy, chronic illness' and mental/emotional disorders including depression and anxiety.
During her time away from work, Lynne appreciates spending time with her son, Skylar who was born and raised in Summit County and is an avid rock climber.  She also enjoys outdoor activities including rock climbing, skiing, running, hiking, and mountain biking.  Sipping tea with a good novel and visiting hot springs are also favorite pastimes.  Her newest endeavors include creative writing and knitting projects.
What Else Sets Us Apart?
Educating our community has remained a top priority to A Balanced Crane since our doors opened.  Over the years, Lynne has taught several classes and workshops including Natural Health Care for Children – A Course for Parents and Caregivers, Inviting Balance into Your Life – A Course to Discover Your Health and Yourself, and Spring Into Summer – A Simple, Seasonal Detox Program.   She has written numerous articles that have been published in the Summit Daily and has spoken to groups including our local cancer support group, the 9 News Health Fair for Kids, teacher's groups, Mom's groups, mental health care counselors, scout troops, and has attended several local health fairs.  Once, she even taught the entire student population of Upper Blue Elementary School in Breckenridge to meditate in a single afternoon!   If you are interested in having Lynne speak on health care issues to your particular group, do not hesitate to ask!
Also, at A Balanced Crane, it is important to us to support our community and we regularly contribute to numerous fund-raisers throughout Summit County including the Breckenridge Outdoor Education Center, Mountain Mentors,  Mountain Top Children's Museum, The Dwight Brill Foundation, The Summit Foundation, High Country Conversation, Summit Huts, and others.
We gladly accept and will file your health insurance claims provided your insurance company includes acupuncture coverage on your specific plan.   Please contact our office if you have any questions concerning your insurance coverage for acupuncture.